Evenemang i Florens med omgivningar: detaljer
From 19 November 2014 to 19 November 2014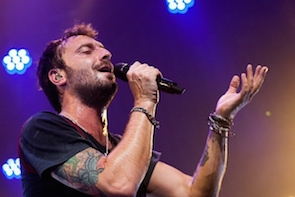 CESARE CREMONINI in concert
If you are passionate about Italian chic pop and the friendliness of one of the best Italian performers, do not miss this event. Thanks to a firm and compelling artistic development, Cesare Cremonini will be able to pull you into his world, including delicate ballads that recall the best of the Emilian school and energetic rock songs.

CESARE CREMONINI Logico Tour 2014
WEDNESDAY 19 NOVEMBER
NELSON MANDELA FORUM
FLORENCE

Info: www.ticketone.it


Nozio © 2014

Bakåt!